The Sithcamaro Store
(click on thumbnails to bring up further product info)

All items are made with top quality materials. Remember that saying "You get what you pay for"? Sithcamaro costumes are a testimonial to this.
Sure some of these items can be found elsewhere for less, and there's a reason my costumes stand apart from the rest.

---
Thor Dark World Dark Elf mask
Full Dark Elf headgear (DOES NOT include wig).
"Ears" cast in a durable urethane rubber, and faceplate cast in a urethane resin, with a pearl white finish.
Both pieces come in kit form, and require trimming. Face plate requires a light paint wash, to bring out all the details.
---
Dark Elf face mask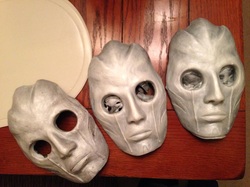 If the face plate itself is all that you desire, that can be purchased by itself.
Each piece if cast in the same pearl finish resin, and comes in untrimmed kit form.
---
Cyberman helmet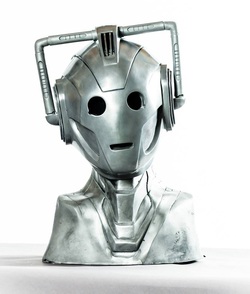 The newest incarnation of this old enemy, from series 7!

At this time, these are only offered as the 2 separating halves, and are held together with tape inside. It can be worn, but unless you are using tape, you will need to devise another way of keeping it closed on your head.

Each part is cold cast in aluminum, for a very paint-free polished finish. Available with optional neck stand.

---
---
Avengers Loki helmet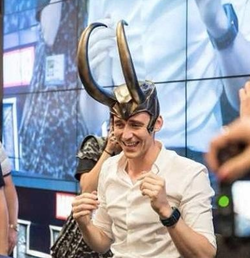 Two part resin helmet, just like the movie helmet, joined together with the aid of 8 strong rare earth magnets! Horns can either be set in place via screw, to allow for removal, or permanently glued in place.
Worn and approved by Tom Hiddleston himself!

---
---
Custom Camaro Race Jacket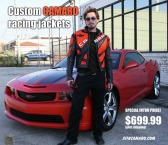 Click image for more info, pictures and pricing options.
---
---
Mad Hatter items
---
Pirates of the Caribbean items
---
Joker: Batman The Dark Knight items
---
Sweeney Todd items
---
Need a custom quote?
I'm here for you, if you'd like me to create anything for you, please email me and we can further discuss your options. If you have any sample artwork or reference, please include it.
If you dream it and you want it, I will make it.
sithcamaro@gmail.com