Welcome to sithcamaro.com
Costume Navigation




---
September 23, 2010
Now offering custom leather race jackets
More info coming shortly, but soon you can order any style racing jacket. These jackets will look very similar to the Tony Stark design, some totally different, while some will be custom designed with your own ideas in mind.

September 9, 2010
Tony Stark Formula One Race Suit
New gallery added today, for my all leather Monaco racing suit from Iron Man 2!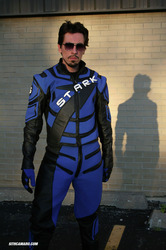 August 20, 2010
All new Joker gallery added
With the help of a local photographer, I was able to get my dream shoot, down on the streets of Chicago.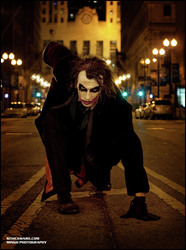 April 6, 2010
Mad Hatter costume pieces now up for purchase!
You've been waiting for it, and now it is here! The majority of the pieces that comprise the new Tim Burton Mad Hatter can now be purchased directly. (see buttons above)
I have also been having a few email issues. If you are having difficulty contacting me, please try my gmail account at sithcamaro@gmail.com

March 10, 2010
All new Mad Hatter costume gallery added!
By now, most of you should have already seen Tim Burton's Alice in Wonderland, and as expected, my costume has been perfected in time.
Hop down the rabbit hole, to see what I've in store!
Most of the pieces for this costume will be available right here, by week's end. You can either check back then, or email me for details. Hats, coats, ties, patches, vests, pants, ect!

October 16, 2009
Mad Hatter items now available direct!
I'm starting things off easily for everyone by offering all 6 of the Mad Hatter's hat pins! These can either be purchased individually or as the entire set of 6. Those who choose to buy all 6 together will also save $35!
I am also taking interest emails for full Mad Hatter hats. As discussed before, these will be available in two versions.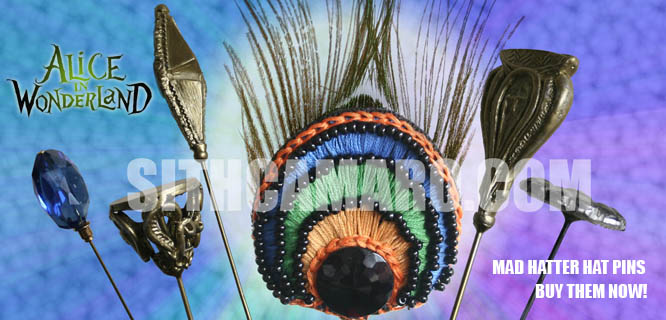 September 21, 2009
I am going as mad as a hatter!
"Alice in Wonderland" Mad Hatter items have finally began rolling out! I want to start everyone off in little bite sized pieces first, while I work on some of the larger components of this "mad" costume. First off is the ribbon that adorns the top right side of the hat. It can currently be found in my ebay store, seller sithcamaro.


Sithcamaro will be the only place you will find an accurate a hat as can be. Time and again I've proved just how mad I can be, when it comes to detail and accuracy, and this is just another shining example. Hats will be done in 2 styles: The first will be a very limited run of 1:1 exact replicas. They will include the same hole pattern punched into leather (yes, one by one by one... by hand) with stitched gold embellishments. There will also be a more budget friendly version where I hope to have the dotted design inked into the leather and simulated gold stitching.
Please keep in mind that the limited hand punched hats do take up to a full month to complete. The price will be shocking, I will admit, but if you consider the work involved then you should understand exactly why. That is also the reason for the budget friendly version. This costume is just as mad as the Hatter himself!
More info to come, very soon....

April 18, 2009
New Jack Sparrow "tooled' baldric now available and new Star Wars items
Now available direct is my all new version of the Pirates 2 & 3 Jack Sparrow baldric. Unlike my original version, this baldric featured a dighly detailed "tooled" facing. In addition, this new baldric also offers the proper screws as well as the same identical buckle that you've all known and loved. Everything is now 100% screen accurate! This baldric is available in 2 price ranges. Please email for detials.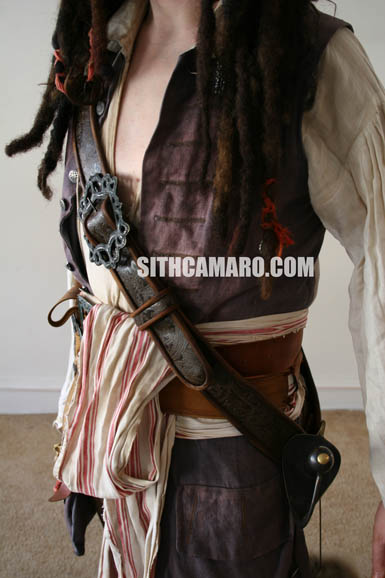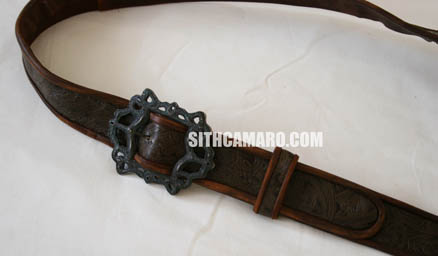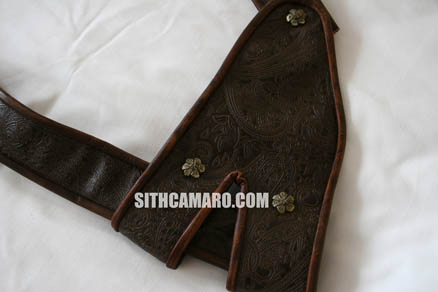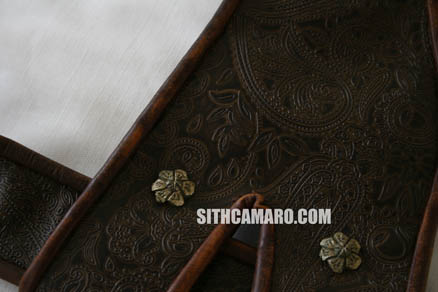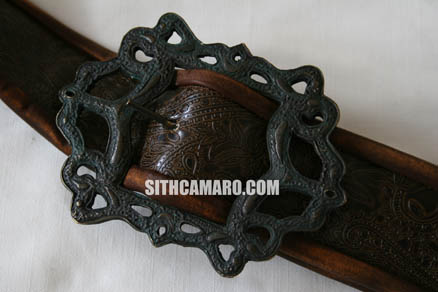 Also available soon will be Han Solo halster belts. These will be constructed of leather, machined aluminum buckles and made to fit Master Replica blasters. Pictures to follow shortly.

December 13, 2008
Jack Sparrow Compass Pocket Watch
Just like my limited run of half scale Sweeney razor keychain letter openers, I have now created another totally unique item.
I present to you, the Jack Sparrow half scale compass POCKET WATCH!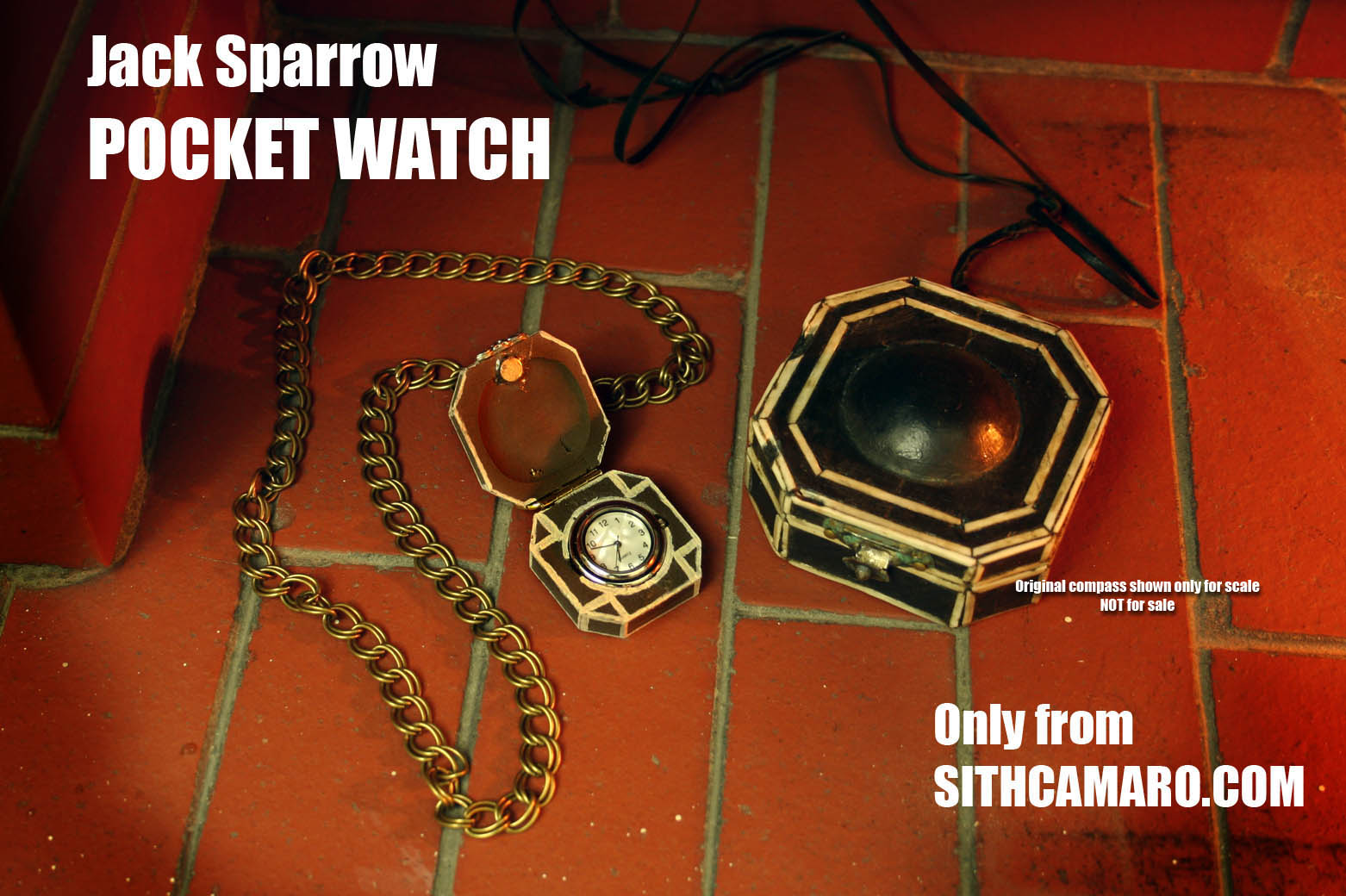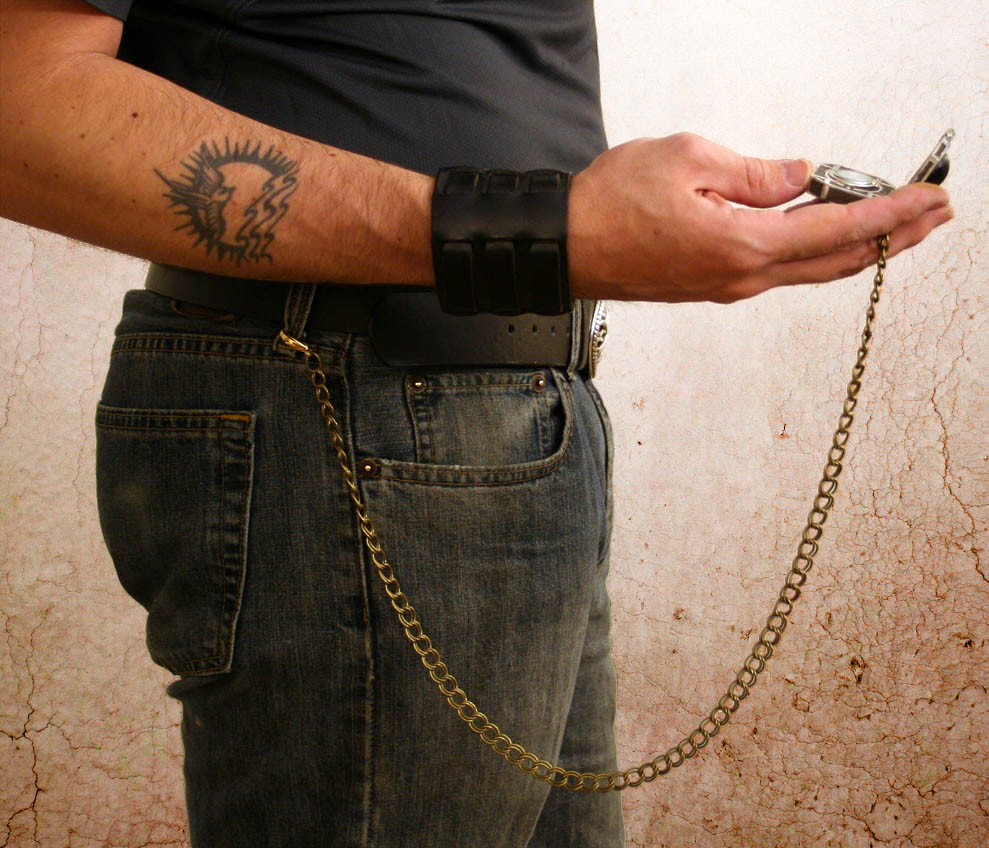 This pocket watch is only available on ebay, at the moment. So go there and bid!
Ebay item 220329779727
December 6, 2008
More items added for direct purchase
Now that some of the buzz surrounding a few of my items has calmed down, I can now begin taking direct orders! Before, I would either sell them via ebay, or direct through email. This was a means of better regulating my flow, so customers would not be forced to wait long after ordering. But much of the movie & Halloween hype has gone down now, and I am ready to take orders from all!
Some of the orders now up, are Jack Sparrow frock coats, tircorns, shirts.. even Elizabeth & Will Turner frock coats. Click the buttons above, for more info.

October 30, 2008
AFTER HALLOWEEN SALE!
Now that Halloween is over, it's time for a big sale on Joker items! If you weren't able to purchase any pieces before, now is your chance.

Joker pinstripe pants
$499.99
Each pair of pants are made of 100% ultrafine gabardine wool.
Hand pinstriped, these pants are custom tailored to your size. Please be sure to include your waist size, and inseam. Remember, not pant waist size, but your actual waist size, as the 2 measurements differ.
Joker vest
$349.99
Just like my pants, all vests are made with 100% ultrafine gabardine wool.
Vests also feature correct collar, and near identical backing, not found anywhere else! Please specify size, when ordering, as well as any other specific measurements.
Joker long purple overcoat
$749.99
Made of a warm wool melton, these are the ultimate in Joker coats anywhere!
Coat is cut from 6 panels, just like the movie coat, and feature the correct side vents and rear split. With the proper lapel, you will not find a more accurate coat anywhere!
Please specify size, height as well as any other special measurements.

July 18, 2008
Joker image archive added
The costume from the new Batman Dark Knight movie is finished! Ladies and gentlemen: Here we go!
Joker costume

July 17, 2008
Sweeney Todd image archive updated!
Lots of great new pictures have been added to the gallery!
Sweeney Todd costume

June 25, 2008
All joker items now available!
I now currently have all Joker items on ebay (except the blue jacket).
Joker vest
Joker purple pinstripe pants
Joker shirt
Joker purple overcoat
Joker tie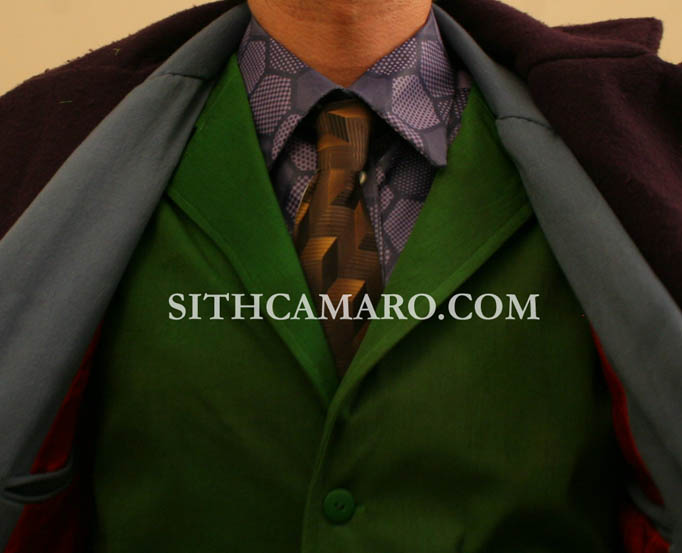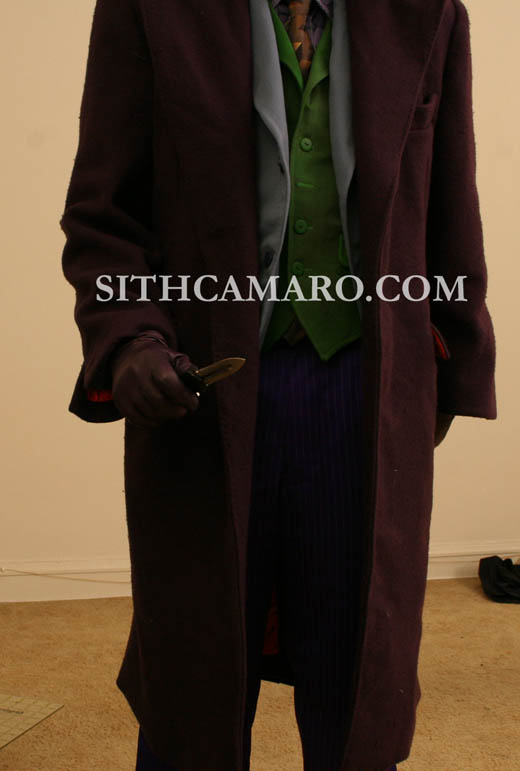 Direct sales on Joker itmes
I now currently have all Joker items on ebay (except the blue jacket).
Many of you have inquired about direct sales, on Joker items. Unfortunately I cannot accomodate those requests, at this time. I must use ebay as a means of regulating my workload, because it is only me and my 2 hands making all of these pieces. If I were to start offering off of here, I would have more orders than I could keep up with, and everyone would have long wait times.

However, with that in mind, if someone is willing to pay, they get can get to the top of the list. The wools used for these pieces are rather expensive, and the end prices of the ebay auctions reflect this. So to sell direct, it would not be fair to the ebay buyers to sell for less. And again, there is only so many that I can make. So I really cannot give this stuff away.

But if anyone out there really wants a complete costume, and does not want the hassle of ebay, I am willing to sell ONE full costume direct. The price on a full costume is $4500.

The full costume would include the shirt, vest, pants, tie, blue jacket and purple overcoat. I will even throw in a dulled down switchblade as well as a pair of these shoes (provided they have your size).

June 20, 2008
Captain Jack returns to Youtube!
Where the Hell is Jack?


May 23, 2008
The Joker is HERE!
Ther Dark Knight Joker items have began appearing on ebay! Eventually (soon) they will be available direct. Be sure to check back often.
At the moment, I plan to offer the ties, shirts & vests. If you are lucky, I just might offer one or two pairs of the pinstriped pants, as well as the blue jacket. And maybe, just maybe, one purple overcoat.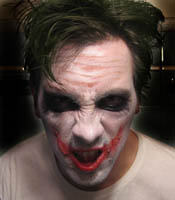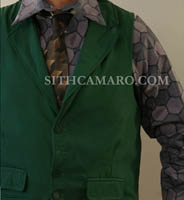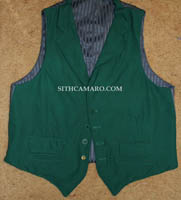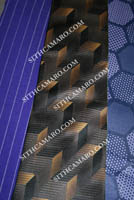 For the moment, items are on ebay. So check out my ebay store!

April 1, 2008
Image archive corrected
Cleaned up the standard Jack Sparrow costume page. There were too many old photos in there, so I chose the ones that I liked best, out of all of them.
Jack Sparrow costume

March 12, 2008
More links for direct Sweeney merchandise
If you've not yet noticed it above, I have now added direct pay pages for all Sweeney Todd items. Due to overwhelming demand, pieces are on a first come first served basis.
Belt
Ring
Belt clip

March 5, 2008
Now taking orders for Sweeney Todd razors, and more
Sweeney Todd razors can now be purchased directly from me, at $99.95 each. There are 2 styles to choose from. You may choose from either of his 2 hero razors, with identical designs on each side. And in addition, there is the razor that features one of each of these 2 designs, on either side of the razor.
Go here to order
Aside from his razors, I am also taking orders for both his ring, and his belt clip. If you have any interest in either piece, please email me.
February 10, 2008
New Sweeney Todd items available!
I recently finished a sculpt for Sweeney Todd's ring. I think it's about as close a copy as anyone will ever find. I am rather pleased with it.
Sweeney Todd's Ring
At the moment, the ring pictured is not the final version. The final ones will be ready about mid-week. Fret not, they look even better than the one pictured, and the auction winner will recieve one of the perfect ones.
In about a week, there will be a new item or two up, so keep an eye out.
January 10, 2008
New gallery, and new auctions!
First off, I have finally added a new gallery, to the site! It's hard to believe, but I've not done a new section since July of '06!
Sweeney Todd
Next up, I just completed my first Sweeney Todd razor, and it is now up on ebay.
Polished pewter Sweeney Todd straight razor.

November 30, 2007
Sweeney Todd is coming
There are now a few different Sweeney Todd costume items, up on ebay now. The lastest is the leather coat. Other than my own coat, I am only making two of these. So if you're looking for a genuine, hand etched pinstripe, leather coat... this will probably be the only place you can find one. Sweeney Todd leather coat. Also, ending soon, is the gray linen barber's jacket: Sweeney linen jacket.


November 9, 2007
Myspace
I just realized that I've never made mention of my myspace page. I seem to update that a little more frequently, than I do this site. myspace.com/sithcamaro


November 4, 2007
Sweeney Todd items
The first of the Sweeney Todd costume reproductions have now hit ebay. Sweenet Todd belt & holster
I have also completed all work on the vest. So if anyone is interested in purchasing one, please drop me an email.

September 10, 2007
Youtube videos & Halloween costumes
First off, many of you may have noticed that my youtube account had disappeared. Well, is is back, and it's an all new account. www.youtube.com/tobymarkham
So be sure to go there, re-subscribe, and tell everyone else about it! I am slowly re-uploading everything to it. Once I have completed all of that, there will be some new videos in store.


Please note that the Halloween season is now upon us. Please contact me with any pieces you would like. Remember that everything is done on a first come first serve basis. So get your orders in now, before I am booked. You can't expect to get anything from me, on October 30th! :)

July 15, 2007
New items for sale
Recently up for sale, on ebay:
Jack Sparrow pirate flag (ended)
Complete Singapore disguise Jack Sparrow costume (ending soon)
Elizabeth Swann asian pirate lord hat (just listed)

May 29, 2007
Appearance info
It's been a while since I've last updated, but now is a good time as any.


I will be attending Adventurecon, from June 1-3. I will be there with Marty Klebba, from the Pirates films. He and I will be signing & taking photos. I will also have a few DVDs on hand, if anyone is looking to get one.

March 15, 2007
Jack Sparrow DVD for sale
I am now taking Pre-orders for my collection of Jack Sparrow videos. DVDs should begin shipping early to mid-April.
The DVD will contain all of the recent Jack Sparrow videos (con videos, commercials, The Adventures, ect).
Over 30 videos in all!
And all of the longer videos will be as a whole, rather than in 2 parts. Plus, there will be one exclusive video, that's "too hot" for youtube.
The first 50 people will get a small swatch of my original sash. I don't wear it much anymore, except for when I am out of the country.
The cost is $15 plus $5 for shipping. Paypal can be sent to youtubesparrow@yahoo.com.

Here is a small taste of what you get:

December 27, 2006
More new images
Added new images to both the Singapore Jack Sparrow photo gallery as well as a new section, for the Pirates 3 Jack Sparrow. Costumes have been upgraded with a total human hair wig, including real human afro dreadlocks.

September 29, 2006
New images
Added new images to the Singapore Jack Sparrow photo gallery. These were taken during a recent film shoot. The film in question should be online in the next week or so.

September 21, 2006
New additions to the Sithcamaro.com store
Look to the right side of the screen, and you will see a new addition. Buy a sash directly from me, without all the ebay hassles. More items to come.

September 20, 2006
ACCURATE Sparrow bandanas found!!
Yes, scarves identical to that of the film, have been found! Complete with the proper designs and blue floral designs! No need to ever draw yours on by hand, ever again. Get yours while I've got them! I only have a few of these, as they seem to be rather difficult to get hold of. Don't let these slip away.
Note that I am also now selling sword scabbards. These will fit your Master Replics swords perfectly. They can also be found by looking at my other ebay auctions, going on right now.

September 5, 2006
Dragon*con 2006 pictures and video
Pictures from this year's Dragon*con are up, and the videos are in the process of being edited together. Dragon*con 2006 gallery

August 26, 2006
Autographs anyone?
It seems that no matter where I travel to, people want me to sign things for them. I'm flattered to now find myself with my very own fanbase, when I myself am just a simple fan of the very same things that all of you enjoy. And after yet another email request, I have decided to go ahead and offer signed pictures of myself. So if you are interested in having me sign a picture of my Jack Sparrow costume (perhaps even the infamous Singapore costume), click right here.

August 5, 2006
It's CAPTAIN Jack Sparrow, savvy?
After working and working on a Jack Sparrow costume, perfecting it until there is nothing left to perfect, what does one do? Why you go out and get the bloody tattoo inked onto your arm!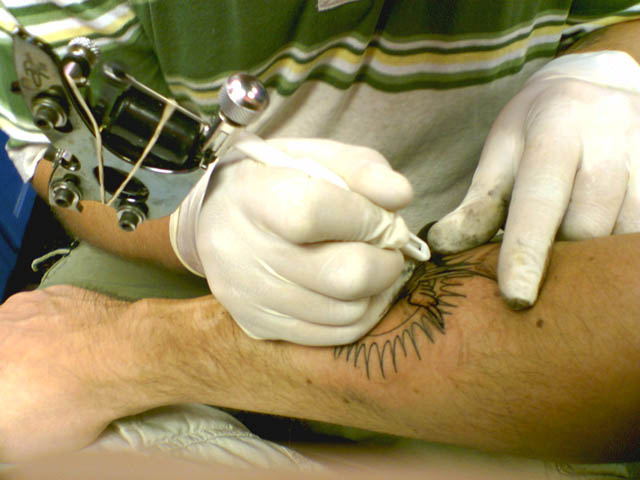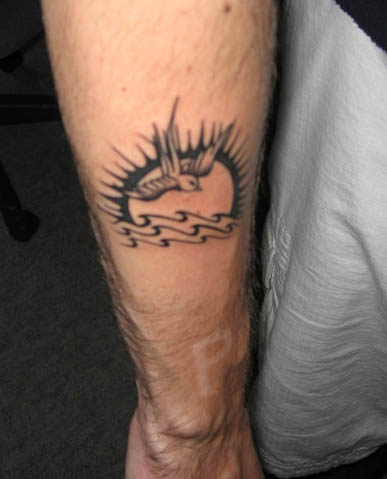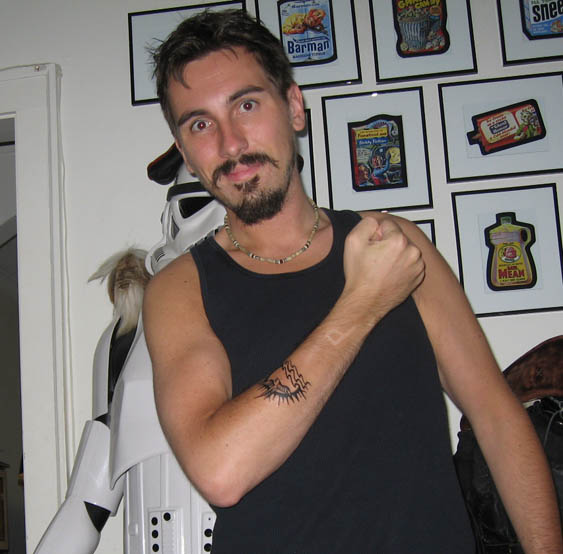 August 2, 2006
Jack Sparrow videos
Lately, my mind has been thinking up crazy ideas for videos. These videos have expanded to cover the many events that I attend. In the future, I may add a new section to the website. Perhaps call it "Sithcamaro theater". Until then, you can enjoy the many videos I create, on youtube. Here are a few of my coverage of San Deigo ComicCon 2006.




July 24, 2006
Welcome to Singapore
Two new costume galleries have now been added: Cannibal King Jack Sparrow and Singapore disguise Jack Sparrow.

July 19, 2006
New galleries coming soon
You might've noticed the 2 new additions, over on the lefthand side. That is because preliminary galleries will be up soon, for two new costumes. One all new, one not so new!

July 11, 2006
Ebay auctions link
Because some of you have been asking, here again is the direct link to all, my ebay auctions.

July 6, 2006
A pirate's life for me
Well, today I commandeered my very own television station. In case you missed it, here is the video.

July 4, 2006, 2006
Sithcamaro to appear on national TV!
Plus list of new Jack Sparrow costume pieces for sale.
I will once again appear live on national television, this Thursday, July 6th, as Jack Sparrow. Check your local cable listings, to see if your provider carries WGN, and tune in. Should be somewhere between the 7:45-8:30 AM CST time slot.
Also, here is a complete list of all Jack Sparrow costume pieces that I am offering. Please check either my ebay page, or email me for details. Be sure to act quick, as many of these are custom made pieces. So it's all based on a first come first served basis. And please also remember that this is not everything. In the next few weeks, additional items will be available, like the three new rings.
Tricorn
Frock coat
New POTC2 leather baldric
Monkey paw & belt trinkets
New POTC2 waist belt
White pirate shirt
Sash
Full bead strand with kuchi charm
Headscarf bead strand w/bone needle & ocean coin
Human hair wig
Original waist belt
Original baldric
Waistcoat
Breeches

June 20, 2006
Sithcamaro places 2nd place, in Zizzle toys look alike contest!
Well, even though I was robbed of first place, and the new Volvo! While we awaited the results, they had mentioned there was a tie. So rather than the new Volvo, I received 2nd place, $2,500 & a bunch of pirates toys. Gallery here.
You judge for yourself


May 10, 2006
Jack Sparrow replica pieces to hit ebay today!
Today, Jack Sparrow, as well as Barbossa costumes pieces, will hit ebay. Go there to check them all out!
March 17, 2006
Sithcamaro.com to begin selling Jack Sparrow replica pieces
Just to give a bit of warning, I plan to offer Jack Sparrow replica pieces, within the next month or two. I'll probably start with the wig, and work my way from there. I will not be selling any of the screen cast pieces, but will be selling much of the other pieces. Put these pieces together with the upcoming Master Replicas items, and you can't lose! So keep an eye out on my ebay account, sithcamaro.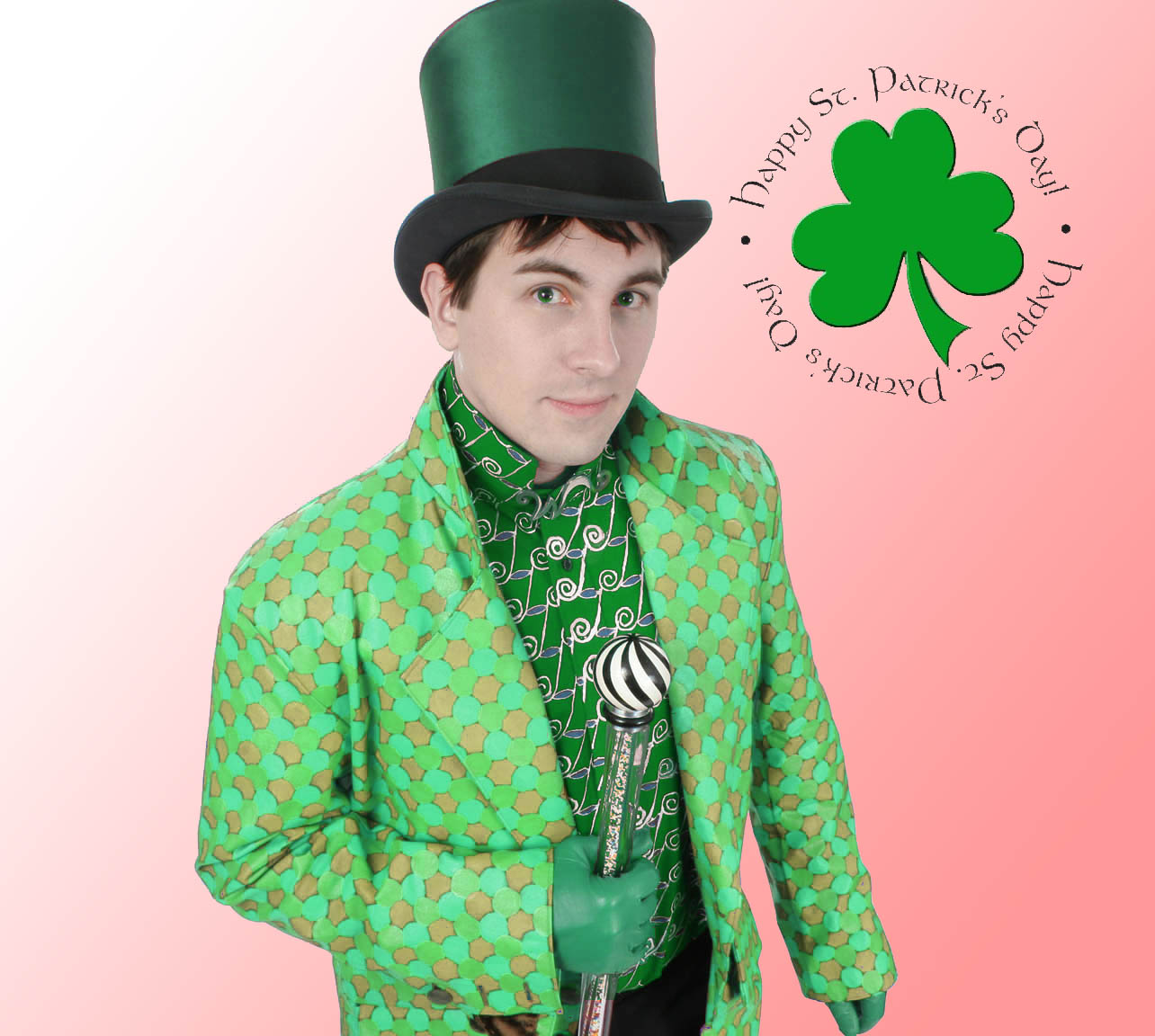 Signed - Willy McWonka, chocolate leprechaun.

March 7, 2006
Now, up on ebay, is my own personal Sauron costume! Go and bid! I decided to do some cleaning, and figured that I no longer had any need for this. Now is your chance to own of of my own costumes!

February 24, 2006
Added a few additions today. I added a new gallery to the Sauron page. The direct link can be found here. And I also created a whole new gallery, for a whole new Wonka outfit, the same outfit from his days working at the candy shop.

December 25, 2005
2005 Sithcamaro.com holiday card

December 14, 2005
The final batch of updates have been completed. Gave the Jack Sparrow costume comparison a well needed overhaul. And Cannibal island Jack now has a small gallery of his own. The costume is still a work in progress, but you can see what there is to see here.

December 12, 2005
The updates continue! Added a new gallery to the Willy Wonka section. Updates include final images of the movie costume, as well as the start of a long awaited new costume. This time I am tackling one of Wonka's early costumes, from the ribbon cutting ceremony. The hat has been photoshopped in, as my red satin top hat was not ready in time for pictures. Aside from that, a new frock coat, cane and shirt will need to be made. But for now, the pieces we all know will do. Still a few small updates to come!

December 2, 2005
Today is the big day for updates! There are huge additions to the Don Juan, Jack Sparrow & Edward Scissorhands! But don't think that's all, I've still got PLENTY more updates, including the new costume(s), that will come within the next week or so, so be sure to check back!

November 30, 2005
**I should have many updates tomorrow**. Expect many new pictures, as well as a new costume! (well, kind of new). Until then, here's a teaser, Willy Wonka in the chocolate factory!

November 13, 2005
BIG update today! I personally was able to finally meet Johnny Depp! And dressed up in my newly perfected version of Jack Sparrow! His eyes lit up, when he saw me, and clearly impressed, he had mentioned that my costume was "very well done". As he signed my compass, I was able to take a video of the entire thing. Watch it here! Here are a couple other pictures here, and here.

November 5, 2005
Expect an update of pictures, in the next week. Willy Wonka recently visited the Chocolate Factory, and his team of Oompa Loompas followed along, with cameras in hand!
Speaking of Willy Wonka, costume replica pieces can be purchased from me. Wonka cane, and Wonka "W" brooch. More to come!

September 14, 2005
Adding more to the Jack Sparrow costume archive. Next up, I have the tricorn, and ring. And what does a cannibal king Jack Sparrow wear around his neck? Well, a necklace of severed toes, what else?!

September 13, 2005
I will need to begin updating the Jack Sparrow costume comparison page, as just about every piece on that page has been totally revised. The first item is my current compass. Made of cast metal pieces, ebony and inlaid bone. There is also a preview of a new costume Cannibal King Jack Sparrow, from Dead Man's Chest. You can bet that it's not completed yet. Still a few items to create for the crown and other various pieces.

September 7, 2005
Added pictures from Dragoncon. Also updated the Willy Wonka costume section. They're not the quality I would've liked, but they'll do for now.

August 8, 2005
Added 2 small galleries today, Flashback Weekend 2005 & Wizard World 2005, in the events section.

July 27, 2005
I just came across a rather interesting site. I met this guy, a few months back, and he wanted to take a picture of me, to make into a skeletal pirate picture. Well, it's been finished! I find it rather amusing that anyone can buy a picture of me, but hey, you won't hear me complain! http://www.theghoulishgallery.com/portraits/deadm en.htm

July 20, 2005
Added a new gallery to the event section, the 2005 San Diego Comic Con. And, also opened a preliminary gallery for my new Willy Wonka costume! The gallery will be finalized after this year's Dragoncon.

April 25, 2005
Just returned from Star Wars Celebration III. Aside from the long lines, it was a fun time. Pictures here.

March 1, 2005
Some big updates today. Added some new studio pictures, of Jack Sparrow. You can never really have too many. After all, I'm always changing pieces around, so why not?
Also added today, is a large gallery of my newest creation, Don Juan DeMarco! Enjoy!

February 13, 2005
Made a few quick additions today, for this year's upcoming costumes. Even though they may be all ready, I am not putting anything up yet, until I debut them in person. And they will not all be debut at the same time. Rather, they will be spread out during the summer. Nothing to rush! Besides, it'll give me some time to possibly brainstorm up one or two more for this year. Is it possible?
In the meantime, be sure to check out the Sithcamaro.com 2005 Valentine's Day card!

January 15, 2005
The Darth Maul section has been completely replaced with all new photos.

December 19, 2004
Finally got around to adding pictures from the , Thanksgiving Day Parade.
I also have the "official" Sithcamaro.com holiday card up, 2004 Holiday card.
There is also a new sponsor, for the website, whose ad can be viewed here.
November 24, 2004
Just a bit of a heads up, Captain Jack Sparrow, along with the 501st, will be making an appearance in the State Street Thanksgiving Day parade! Be sure to check it out! For a complete list of times/channels, go here.

November 8, 2004 (later)
Alright, the entire Jack Sparrow section has been updated! Enjoy!

November 8, 2004
BIG update today! First off, the Edward Scissorhands gallery is finally up! Edward Scissorhands.
I am also working on a big update for the Capt. Jack Sparrow gallery, and I hope to have it finished later tonight.

September 23, 2004
Pictures have been added from the Star Wars trilogy DVD release, check them out.
In the next few days, I hope to finally have the Edward gallery up and running. I am also planning a complete makeover to the Jack Sparrow gallery. I have accumulated many, many pictures, and feel that it is time to update. After all, the costume is constantly going through revisions. I will soon be finished though.

September 7, 2004
The final "big" convention is now over, Dragon*con. You can see the gallery of images here. And to top it off, my latest creation has been unveiled, Edward Scissorhands! A few pictures are in the Dragoncon gallery, but the main gallery, for the costume, is not yet ready. It should be finished in the next few days.

August 31, 2004
Just a really short update today. I keep forgetting to add the fictional movie trailer that I made at the museum exhibit. Check it out! And remember, just three more days until Dragoncon! Be sure to check back sometime after Monday evening, and I will have unveiled my newest costume.

August 22, 2004
Well, yesterday was my trip to GenCon. And for the first time, I went against my morals, and entered the costume contest. Well, it was mainly because the con staff constantly pestered me to do so. I finished 1st place in the "pot luck" category, as well as winning best in show. Thank you everyone, for your kind applause. Everyone who competed were winners in my eyes. I'm not there for the awards, just to have fun.

August 16, 2004
Yet another small gallery added, Wizard World Chicago 2004. I wish I could've taken more pictures, but Wizard World just isn't that big of a costume convention. Most costumes are anime, and I have no idea who about 80% of those characters are!

August 2, 2004
Added a small gallery from the Flashback Weekend horror convention, here in Chicago.
I would also like to add a special thank you to the organizers, as well as a few of the folks that I helped to keep company.
July 27, 2004
Two big updates today. First up, San Diego Comic-Con 2004.
And probably even more exciting than Comic-con, was a truly wonderful opportunity in San Diego...Capt. Jack Sparrow's commandeering of the H.M.S. Surprise, from the movie "Master & Commander: The Far Side of the World.


July 20, 2004
Added pictures from the "Action!" exhibit, from the Museum of Science & Industry.
April 15, 2004
Hello to all, on my first post of the new year! (Yeah, took long enough) I have been hard at work, perfecting my Jack Sparrow costume, as well as finishing a new "secret" project. Today, I have posted a new page. One that sets up, side by side, each individual piece of Jack's costume, with the actual movie pieces. Jack Sparrow costume comparison Not everything is there yet, but it will be finished in the coming weeks.
December 18, 2003
Added picture galleries for the John Williams concert,the Spike TV Video Game Awards and the LOTR gathering.
November 12, 2003
Added picture galleries for Windycon XXX, and Dragon*con 2003.
November 5, 2003
Finally updated the events section. Head over there, and check out a few of my latest escapades.
November 2, 2003
The newest costume is up. Jack Sparrow
September 9, 2003
Look to your left, it is now up. Lord Sauron! The master of the "one ring"!
August 26, 2003
Soon, soon...I will unveil the big project, that I have spent over 2 months working on! Be sure to check back in one week!
May 25, 2003 (later that day)
When it rains, it pours! My second update in one day! I took some special pictures of Vader and the car! I've wanted to do this, for a long time now, and I finally got the chance! Check it out, right here!
May 25, 2003
Added a brand new costume to the list! Look on the left hand side, at the Emperor's Royal Guard!
April 24, 2003
Updated the Jango Fett section, with more recent pictures of the costume.
Also updated the Darth Maul section, which include pictures of the full makeup.
April 23, 2003
All of my completed costumes are now up, as well of the "for sale" section.
April 2003
Welcome to the new website! I can currently updating/uploading everything. Stay tuned for more costumes than you can possibly imagine!!